Déjeunons sur l'Herbe - Wine Tastings and WSET Courses in Lille (France)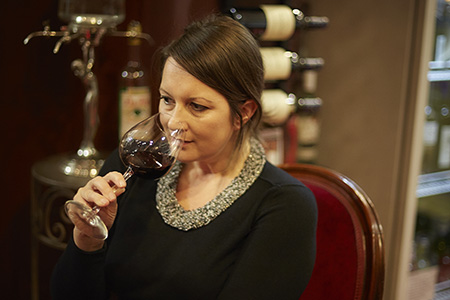 Stéphanie Hennion - Managing Director
Graduated with distinction overall from the WSET (Level 2 and 3) and WSET* nominated educator since January 2016 I am sharing with love my passion about wine since 2010, first in London and since April 2017 in Lille, France too with my company Dejeunons sur l'herbe.

I create bespoke wine tasting events for private and corporate from 8 people to hundreds.

If you are an hotel, a restaurant or a wine merchant you could benefit from a WSET private session set up just for you and suited at your wine and spirit range at a special price, please get in touch.
STEPHANIE IN 10 DROPS
Wine : Introduced as a child and always been part of my familial culture, look, smell, taste and guess. My favorite St Joseph, cuvée Caroline, Louis cheze, 2007.
Food : Always been an important part of my culture, my mother grew up in Brasil, my father love to cook french, mixity, Local, fresh, organic when possible, I won't never let down quality for quantity.
WSET : Level 2 and 3 with Distinctions, on my way to Diploma, level 4, this is my journey to be part of the exclusif Master of Wine world.
London : In 2010, August, Science museum, I decided to quit everything in France, and move to my favourite city to set up Food & wine Tasting Ltd and share my passion with you.
Children : 2, Arthur and Lucie, living in France, I travel from London to Lille and vice versa so if you need a ride.
Genetic : I wanted to know how life works, so I passed a master in Bio cells and genetics, loved it, but wanted to talk to people so stopped at this point.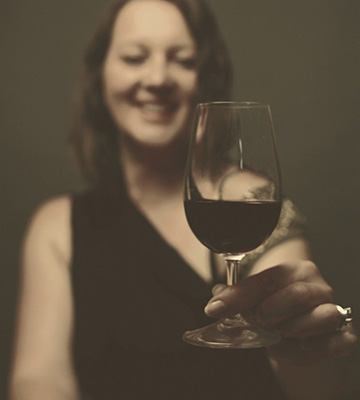 Sting : I learned english with his songs, and as a lead singer I use to play them a lot as same for a long list of rock bands.
Pharmaceutic : 10 years of B2B as the white rabbit in Alice in wonderland, running after the time, but with a lot of fun, meeting people, closing deal, driving on the french roads, it was a great experience.
Cycling : I Use to be a race-cyclist, today I ride my Pashley Princess named Henrietta all around London.
Ecology : ex-big-meat-eater now vegetarian for ecological reason I won't meat-shame anyone, I love the earth and make the most I can to protect it.
Learning : About wine, about people, about you, about science, about IT, about almost everything Extra drops: Knitting, writing, laughing, joking, drinking and other …ing make my life.